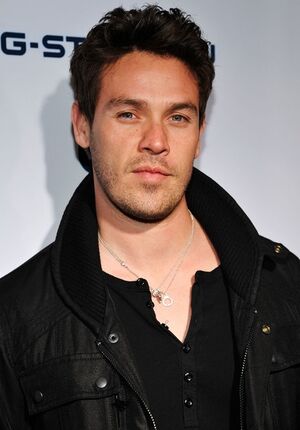 Kevin Alejandro portrayed the role of Malvoc, a powerful Enoch Demon who in association with another Enoch named Vassen tricked the Charmed Ones into vanquishing their arch nemeses, the Sokols, in the season 7 episode There's Something About Leo.
Biography
Edit
Kevin Alejandro was born in San Antonio, Texas on April 07th, 1976, to Dora Alejandro and Tomas Hernandez. Kevin heard his calling to be an actor while in high school during his drama course, instructed by legendary drama extraordinaire Jerry P. Worsham.
Under Worsam's gifted wing, Kevin participated in many forms of competitive acting, winning a room full of honors and awards culminating in a scholarship to study theater arts at the University of Texas in Austin.
After two years in Austin, he left for Hollywood, where he has appeared on CSI: Miami, CSI: NY, 24, Sleeper Cell, He had a recurring role in The Young And The Restless, and most recently, Drive and Ugly Betty.
Kevin can currently be seen on the new season of the hit series True Blood as Jesus Velasquez.
Television
Edit
True Blood
Southland
Weeds
Gemini Division
Shark
Drive
Ugly Betty
Sleeper Cell: American Terror
Faceless
Inconceivable
24
The Young and the Restless
The Mentalist
The Deep End
Melrose Place
Drop Dead Diva
Heroes
Knight Rider
Eleventh Hour
Sons of Anarchy
The Cleaner
Burn Notice
NCIS
CSI: Miami
Big Love
Without A Trace
E-Ri
Ad blocker interference detected!
Wikia is a free-to-use site that makes money from advertising. We have a modified experience for viewers using ad blockers

Wikia is not accessible if you've made further modifications. Remove the custom ad blocker rule(s) and the page will load as expected.