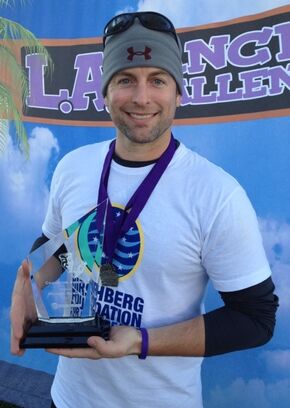 "If I had the power to be a ninja, a time-traveller, a superhero, the President or a dad...I'd be a dad everytime. Just nothin' like it." - Michael discusses being a dad, March 28, 2011 via Twitter
Michael Muhney is an American actor who portrayed the character Seth in the Season 6 episode of Charmed entitled Love's a Witch.
Quick Facts
Edit
Full Name: Michael Muhney
Birthdate: June 12, 1975
Birthplace: Chicago, Illinois, USA
Hair Color: Brown
Eye Color: Blue
Ethnicity: Caucasian American
Raised In: Euless, Texas, USA
Affiliation: Jamie Muhney (wife), Goodman School of Drama, DePaul University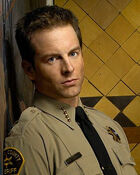 Television
Edit
The Young and the Restless
Family Practice
CSI: Miami
Numb3rs
Veronica Mars
Without a Trace
Charmed
JAG
Boomtown
The Huntress
ER
Disconnect
The Portal
Act Your Age
No Man's Land: The Rise of Reeker
Columbus Day
One Night
Lovers, Liars & Lunatics
Nicholas
Virtual Nightmare
Love 101
Turks
A Will of Their Own
Real Life
Website and Social Networks
Edit
Ad blocker interference detected!
Wikia is a free-to-use site that makes money from advertising. We have a modified experience for viewers using ad blockers

Wikia is not accessible if you've made further modifications. Remove the custom ad blocker rule(s) and the page will load as expected.