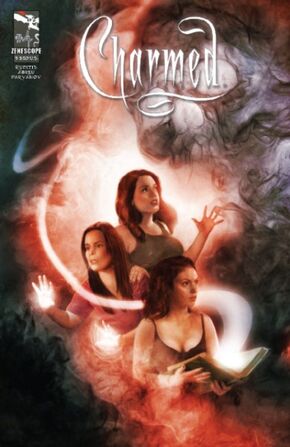 Mortal Enemies is the fourth comic book and second to last of the first volume of the Charmed Comics series written by Paul Ruditis and published by Zenescope Entertainment.
Writing and Design
Edit
Covers: David Seidman, Al Rio and Thomas Mason
Writer: Paul Ruditis
Artist: Marcio Abreu
Colorist: Milen Parvanov
Letterer: Jim Campbell
Editor: Ralph Tedesco
Publisher: Zenescope Entertainment
Date of Release: December 15, 2010
Ad blocker interference detected!
Wikia is a free-to-use site that makes money from advertising. We have a modified experience for viewers using ad blockers

Wikia is not accessible if you've made further modifications. Remove the custom ad blocker rule(s) and the page will load as expected.